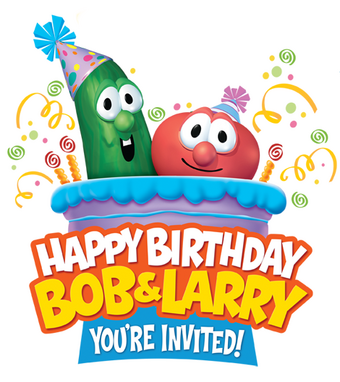 Happy Birthday Bob & Larry was the Seventh VeggieTales Live! show. It was produced in 2013-2017 tour year as well.
It's a Very Veggie Birthday, and You Are Invited! Join Bob & Larry and the entire VeggieTales crew as they put on the biggest birthday party ever celebrating VeggieTales' 20 years of stories, songs and fun. The show is filled with silly song favorites and memorable entertainment for the whole family! You won't want to miss this one-of-a-kind celebration! The show brings the best of the best, the most classic of the classic and the absolute silliest in songs, dance and fun. A high energy song and dance spectacular, this show will have fans singing along, dancing in the aisles and smiling so hard their teeth ache! Fan favorites include classic silly songs like His Cheeseburger, I Love My Lips, The Hairbrush Song and many more.
Larry the Cucumber
Bob the Tomato
Junior Asparagus
Jimmy Gourd
Mr.Lunt
Human Archibald Asparagus Character
Human Pa Grape
New VeggieTales Theme Song
The Water Buffalo Song
BellyButton
Pizza Angel
Happy Tooth Day
God is Bigger
The Pirates Who Don't Do Anything
The Hairbrush Song
I Can Be Your Friend
VeggieTales Live Medley
Monkey
Shout!
Pants
It's My Birthday!
Thankfulness Song
VeggieTales Finale Theme Song (Live Show)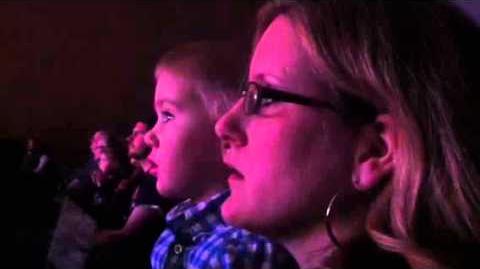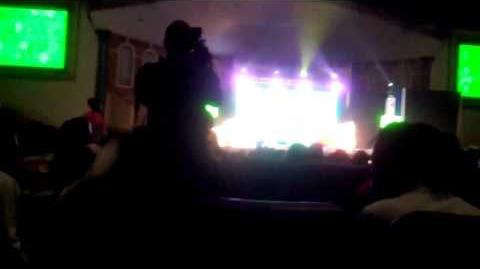 Ad blocker interference detected!
Wikia is a free-to-use site that makes money from advertising. We have a modified experience for viewers using ad blockers

Wikia is not accessible if you've made further modifications. Remove the custom ad blocker rule(s) and the page will load as expected.